"Elevate Your Woodworking with Heesemann Sanding Machines: Supplied, Delivered, and Installed by Electro-Tech Machinery"
Are you ready to take your woodworking to the next level? Electro-Tech Machinery is your trusted partner in bringing cutting-edge Heesemann sanding machines directly to your workshop. Our comprehensive service includes supply, delivery, and professional installation of the entire range of Heesemann sanding solutions.
Why Heesemann?
Heesemann is a name synonymous with precision, reliability, and innovation in the world of sanding technology. With a legacy spanning years, Heesemann sanding machines are renowned for their robust construction and unparalleled performance, catering to the needs of both large-scale industrial operations and smaller craft businesses.
Our Services
Supply:
Choose from Heesemann's wide range of sanding machines tailored to meet diverse woodworking requirements. Whether you need a compact entry-level model or a high-end industrial solution, we have the right Heesemann machine for you.
Delivery:
Benefit from our efficient delivery services ensuring that your Heesemann sanding machine reaches your doorstep in pristine condition and on schedule. We understand the importance of timely deliveries to keep your woodworking projects on track.
Installation:
Our skilled technicians specialize in the precise installation of Heesemann sanding machines. We ensure that your machine is set up for optimal performance, meeting all safety standards and operational specifications. Trust us to get your Heesemann machine up and running smoothly.
Why Electro-Tech Machinery?
Expertise: With years of experience in the woodworking machinery industry, Electro-Tech Machinery brings a wealth of knowledge and expertise to every project.
Customer-Centric Approach: Your satisfaction is our priority. We work closely with you to understand your specific needs and recommend the Heesemann sanding machine that aligns with your requirements.
Comprehensive Service: From consultation and product selection to delivery and installation, Electro-Tech Machinery offers an end-to-end service to make the entire process seamless for you.
Elevate Your Woodworking Today
Don't compromise on the quality of your woodworking projects. Choose Electro-Tech Machinery to supply, deliver, and install Heesemann sanding machines that redefine precision and efficiency in the woodworking industry. Contact us today to explore our range and take the first step towards transforming your woodworking capabilities.
Collaboration
In a groundbreaking collaboration, Homag, a leading name in woodworking machinery, and Heesemann, renowned for precision sanding technology, have joined forces to deliver a new era of comprehensive woodworking solutions. This dynamic partnership brings together Homag's expertise in advanced woodworking machinery and Heesemann's cutting-edge sanding technology to offer customers an unmatched range of capabilities and innovation.
Heesemann, a pioneer in sanding machine technology, proudly announces the addition of three new models – SWT-100, HSM Compact, and HSM New Edition.  Retaining its commitment to sanding technology development and production, Heesemann has introduced these new models, catering to varied needs from entry-level to high-end solutions.
New Entry Models: SWT-100, HSM Compact, HSM New Edition SWT-100: The Entry into Professional Sanding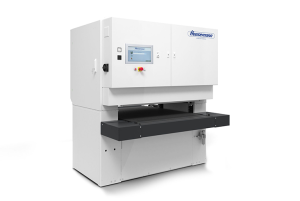 SWT-100
Ideal for small to medium-sized craft businesses
Perfect for customer-specific sanding in surface finishing
Configurable as a single or double-belt machine
Handles calibration, fine sanding, and more
Available in five predefined configurations
HSM Compact: Versatile All-Round Machine for Demanding Tradespeople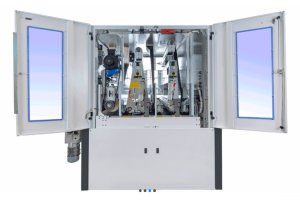 Developed from the former SWT-200
Features Heesemann technologies like CSD magnetic pressure beam
User-friendly with maintenance-free components
Suitable for calibration, veneer and lacquer sanding, structuring, and cleaning
Compact footprint of only 4.5 square meters
HSM New Edition: Automated Surface Sander for Craft and Industry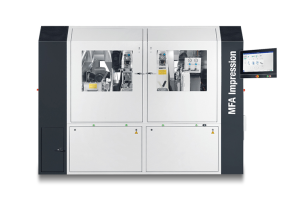 Represents a consistent advancement of the successful HSM series
Features the popular DB-S planetary head unit
Capable of processing workpieces from 3 mm to 200 mm thickness
Automatic workpiece thickness measurement
Available as a two, three, or four-belt machine with 17 standard configurations