Homag Edgebanders – Your Solution
Electro-Tech Machinery is proud to be the sole supplier throughout Ireland of Homag edgebanders, the leading brand for edgebanding technology. Homag Single-sided and double-sided Edge Banding Machines offer flawless edges for high-grade furniture. Homag is our first choice as they offer excellent edge processing solutions for a vast range of processes and materials for extreme accuracy and precision.
Every Homag edge banding machine is configured to suit your exact requirements to meet your specific trade and industrial furniture production needs. From a stand-alone machine to high tech networked production lines for large scale furniture manufacturers our highly skilled engineers are at hand to advise and seamlessly integrate your new machinery into your production line. We are always at had to advise you on the best machine to meet your requirements and maximise the productivity of your production line.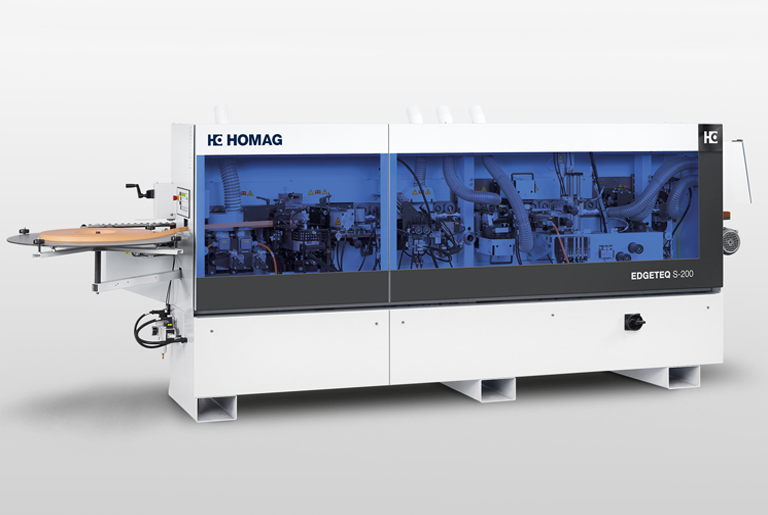 Thanks to their compact design, the s-200 range are suitable for use even in the smallest of workshops. They are a perfect entry-level edge banding machine for joining and profile trimming. The Edgeteq S-200 range offers the choice of six models capable of banding edges up to 3 mm and workpieces of up to 40 mm (60 mm – 1120 F / 1130 FC). As standard, all machines are fitted with a precise gluing unit (i.e. for processing of PUR-glue).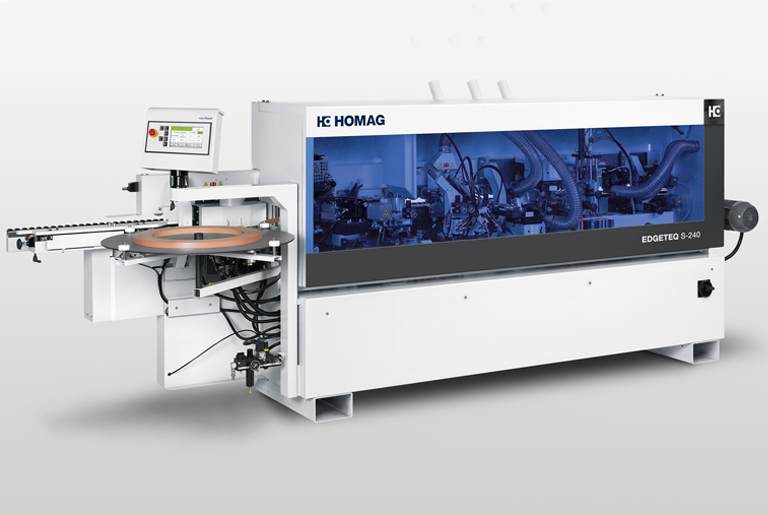 Another entry-level edge banding machine for those with demanding efficiency. The EDGETEQ S-240 series offers eleven different models to meet various customer requirements. This series effortlessly bands edge thicknesses up to 3 (6) mm and workpiece thicknesses up to 50 (60) mm.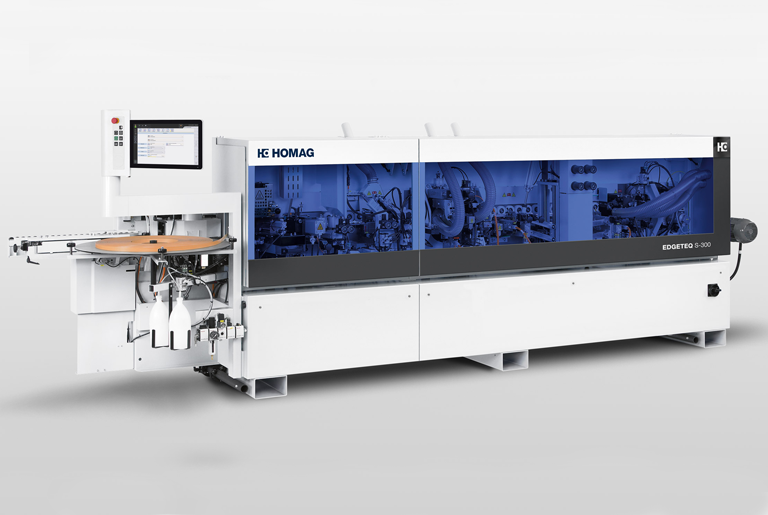 A mid-range edge banding solution for high performance. The Edgeteq S-300 series offers eight different models featuring multi-level technology for the automated processing of different profiles. Effortlessly change colour and glue type (EVA, PUR) with the flexible glue application system.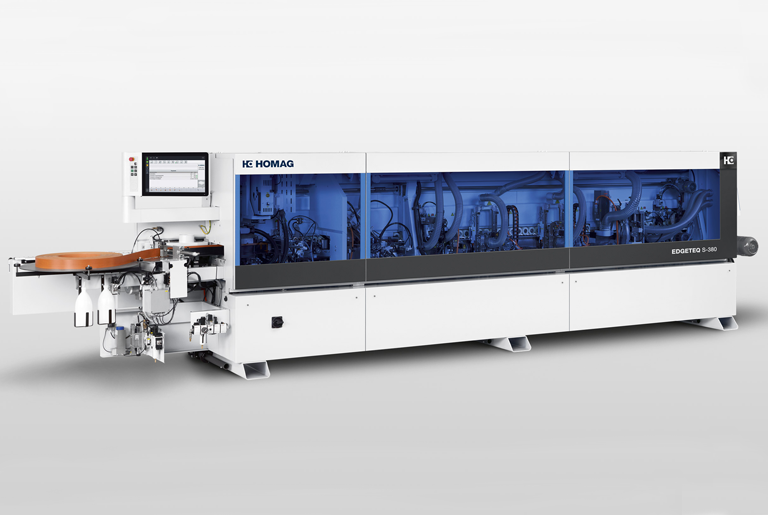 For demanding applications, the Edgeteq S-380 series includes six different models. These machines feature a comprehensive range of units, quick feed speeds and high-performance motors. The glue application system allows you to effortlessly switch between two colours or glue types (EVA, PU). 
EDGETEQ S380 Profiline: 8-20m/min feed speed – Freely-fittable machines for every requirement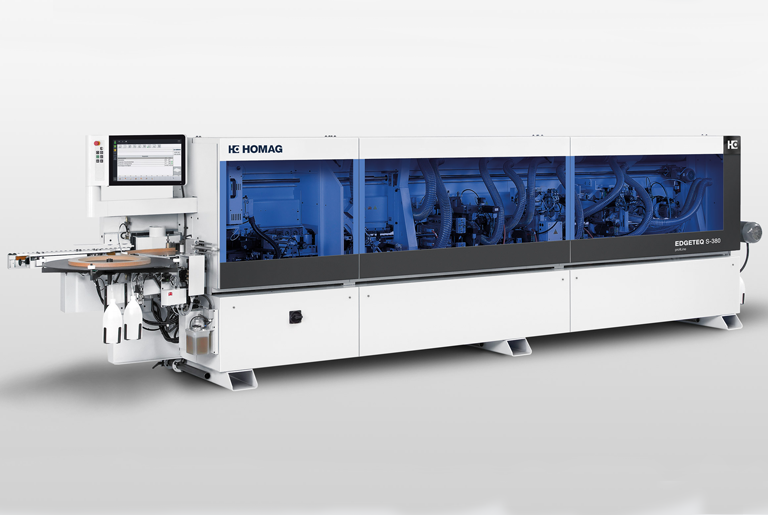 The Edgeteq S-380 profiLine is a flexible series of powerful machines for demanding requirements and industrial use. These machines are manufactured to your specification and choice of equipment configuration, suited for any application the Edgeteq S-380 profiLine, offers feed rates of 20, 25 and 30 m/min. 
Edge bander EDGETEQ S-500: Optimat and profiLine – Comprehensive equipment standard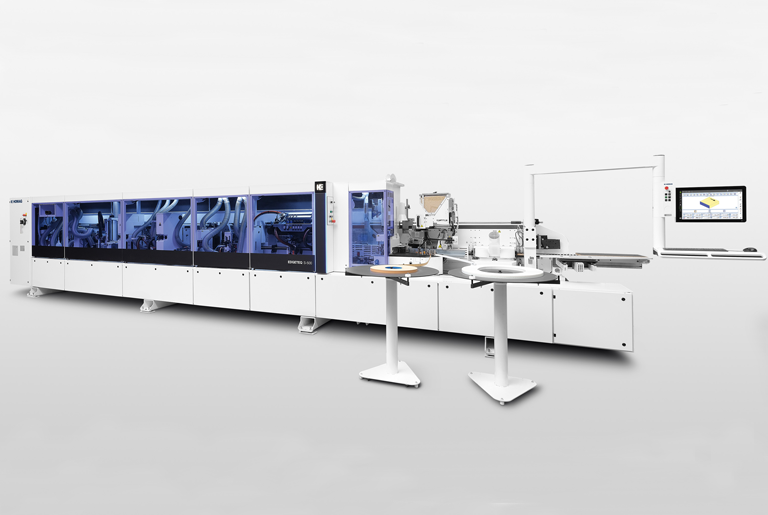 The high-performance single-sided Edgeteq S-500 edge bander is well suited for woodworking shops and medium-sized businesses, offering precise gluing and perfect post-processing of edges. These edge banders have an optionable feed rate of 16-20, 25 (30) m/min.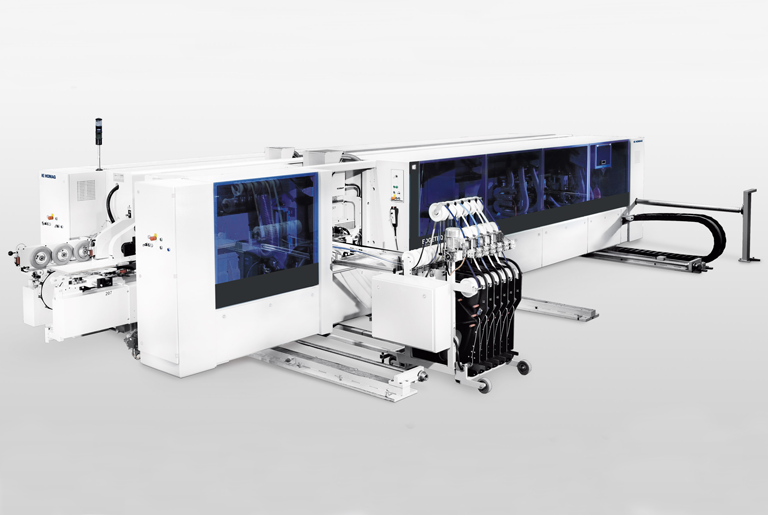 Format, profile, and edge furniture workpieces on two sides in a single run with the highly efficient Edgeteq D-600 | Edgeteq D-610 profiLine series. Double-sided machines and machine lines produce medium to large outputs at a high-performance level with minimum changeovers. 
Edge banding machines EDGETEQ S-810 powerLine: Individual equipment configuration – Delivering accurate processing and the perfect aesthetic in combination with any edging material.
Ideal for flexible furniture material production up to batch size 1. The single-sided edge banding machines in the Edgeteq S-810 powerLine series features workpiece gaps of 400 mm for increased productivity. The S-810s Offer the flexibility and choice of various system configurations to suit your specific requirements.
A Homag Edge Bander – The flexible solution for all shaped parts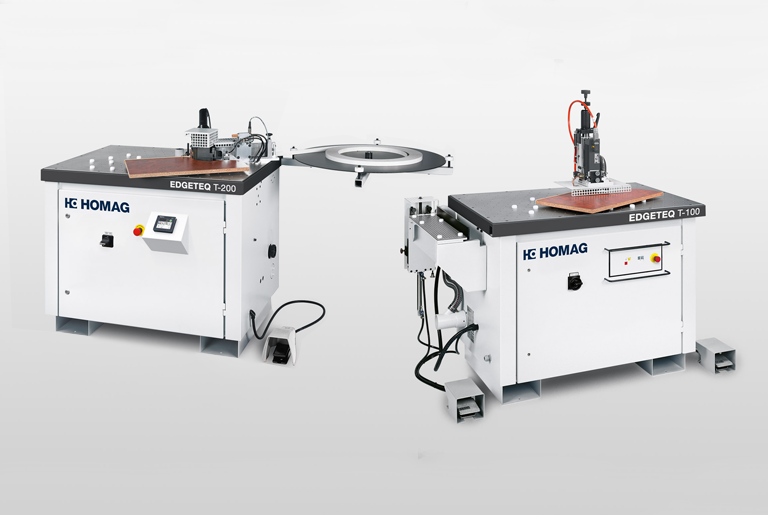 The Edgeteq T-200 edge bander efficiently glues formed parts and processes smaller batches of straight workpieces. It can process workpieces of thicknesses from 10 – 55 mm. Equipped with a gluing system, the Edgeteq T-200 applies the glue directly onto the edgebanding material.
The Edgeteq T-100 edge bander effectively processes shaped and straight workpieces. It is ideal for smaller businesses as it offers a flexible and cost-effective solution for their trimming requirements. 
Get in touch for more information on the full range of Homag Edgebanders or to get a tailored quote to match your exact requirements.